Thrivehere@auburn

coffee bar

Featuring Thrive Farmers coffee and Chef Dallas Kee's sweet treats, this is a fast alternative for breakfast, lunch, and dinner. Thrivehere@auburn is located in the lobby of The Hotel at Auburn University.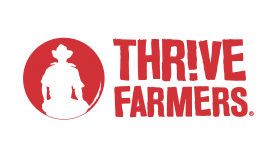 Perk up at the coffee bar
Located across from the gift shop, the soothing aroma of the espresso machine attracts to this corner of the hotel lobby. Our coffee shop in Auburn, AL, is open early in the morning to serve espressos, cappuccinos, café lattes, and selected Mighty Leaf teas. During the morning hours, the counter and display case is filled with freshly made muffins, banana bread, breakfast pastries, biscuits, yogurts, fruit, bottled juices, sodas, and waters for those guests wanting to have a breakfast "On the Run." During the afternoon and evening, guests can enjoy a selection of sweet and savory snacks while unwinding from a day of Alabama adventures. There is limited seating as well.
HOURS
Daily | 6:00 AM to 10:00 PM